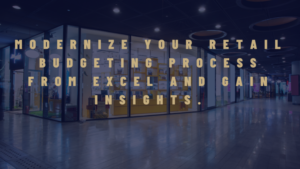 Retail Sector 2023 Outlook from Experts
"More than 70% of retailers in Asia Pacific plan to open more stores in their existing markets in 2023."
Source: CBRE's Asia Pacific Real Estate Market Outlook
"Singapore's consumer sector cautiously optimistic about 2023"
Source https://www.businesstimes.com.sg/singapore/singapores-consumer-sector-cautiously-optimistic-about-2023
"Retail industry expected to have growth rate in 2023."
Source: Malaysia Retail Industry Report (Nov 2022)
"Retail demand will slow down due to the macroeconomic uncertainties in 2023 such as the GST rate hikes and muted economic growth momentum, RHB said."
Source : https://sbr.com.sg/news/retail-industry-face-uncertainties-in-2023-analyst
Retail Sector showed an upward trend and returned to pre pandemic levels as per various outlook analysis published. CBRE has published its Market outlook for APAC which forecasts that 70 % of the retail organizations are planning to open new. Due to the rapid growth of ecommerce, retailers have to adopt to both physical as well as online stores. At the same time , experts on other side of the table highlighted to be cautious and project for slow down due to macro-economic conditions.
Executive rely on FP&A Team for Data Analysis
We are 2 months in 2023 and retail organization have to execute their budget plan and achieve their target. The executives have to get information on the status of their performance against the budget and have to reply on their FP&A to get data inputs , for eg.
Sales trends by different channels and stores.
Planned launch of new products and the customer responses.
Advertising, Promotions spend and how its converted to Sales.
Status of New store opening and how its going as per the target budget.
Performance of Same Store Sales and New Store Sales against the budget.
Country wise and Region wise performance
All the above factors focus not only on the operational performance but also on the financial performance of the organization against their financial plan for the year.
It's a collective effort from different departments in the organization, Offline and Online store managers, Marketing, Regional Sales Managers, Warehouse, Admin. At the centre of it all, it's the Finance department FP&A team who plays a key role in analysing financial statements of Actual months and work with different departments to prepare the financial forecast with underlying business drivers.
Why Robust Budgeting and Forecasting system is important
Finance team need to act fast in data analysis and cannot waste time in sending excel templates and collecting the forecast templates from different parties. They need to have a sophisticated Financial budgeting and forecasting system which can handle.
Budget and Forecast by each stores across different channels like offline, online , corporate.
Target budget quantities, Selling Price by each product and derive Sales, Cost of Sales and Gross Profit.
Advertising and Promotions budget and forecast for each event like holidays, festivals.
Rental expenses for physical stores especially in big malls with fixed and variable rentals based on sales.
Manpower budget for stores and backend departments with detailed Commission calculations based on Sales
Lease liabilities, Lease Interest calculation based on the Rental contract for the stores.
Oracle EPM Cloud Utilization in Retail Sector

Oracle EPM Cloud has been adapted by multiple retail organizations in streamlining their financial budgeting and forecasting process. They gain valuable insights with the use of Intelligent Performance Management engine with predictive planning functionalities.
If your organization is still using excel, its time to adopt Oracle EPM Planning module using Tibura's Quick deployment retail model.
Why Tibura's Retail Quick Deployment Model
Tibura's retail quick deployment model built on Oracle EPM Planning Platform provides Industry standard templates for
Store by Store Planning and Budgeting with Zero based, Trend Based Budget modules
Channel wise Budgeting options like Shop, Shop in Shops, Fairs, Ecommerce.
Daily Sales Planning for restaurant/food chain business.
Advertising and Planning by Events and Products.
Manpower Budgeting with Calculations for Singapore and Malaysia Payroll components.
Oracle's prebuilt CAPEX module for Lease liabilities, Lease Interest calculations.
Let's talk about your next project. How can we help?