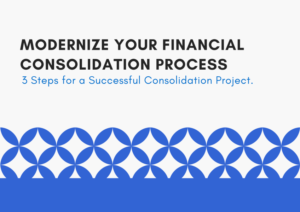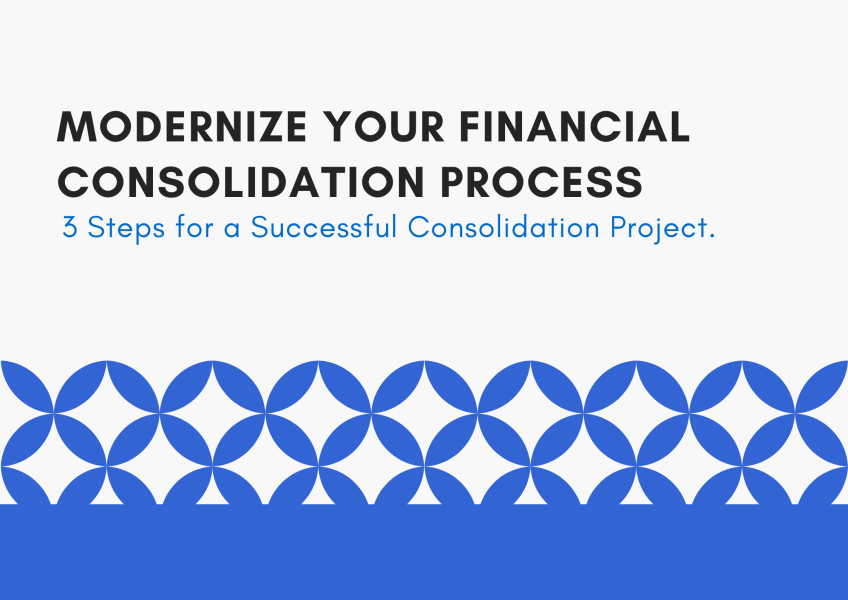 Is your organization currently using excel for consolidation and planning to transform it into a system-based consolidation process?
There are 3 key steps that should be completed before embarking on a Financial Consolidation project for your legal and management reporting.
Key Benefits of automating your consolidation process are
Trial balance data collection from the subsidiaries with mapping from subsidiary COA to Group COA on time.
Automated Intercompany Elimination Process and Tracing the differences would become easy.
Centralized Monthly, Quarterly, Yearly Schedules and Notes to Accounts by subsidiaries
Automated Currency translation and handling of Translation reserves.
Automated calculation of minority interest and impact due to the change in subsidiaries nature due to control of ownership.
For your consolidation project to be successful and realize the true value of automation, follow these 3 steps
1.   Availability of right intercompany transactions in your ERP software.
The first thing that you must look at is the quality of data from the ERP Systems managed by your subsidiaries. So far, you would be getting the data by summary level from your subsidiaries for your group consolidation. When a system is going to be in place, you will start getting the TB by detailed GL Account. We noticed key issues in the data from ERP system for e.g.,
The intercompany partners posting may not have been enabled.
There is no control check to confirm whether Intercompany accounts are paired with intercompany partners.
Third party accounts tagged with intercompany partners.
Why right Interco transaction details are important:
How does a system auto elimination work? The system looks for a common parent for the Interco transactions to be elimination based on the intercompany partners. So, any intercompany transactions must have an intercompany partners tagged to be picked up in the auto elimination.
If this information is not available or tagged correctly, the system cannot do the elimination and it will require you to do journals.
What can you do?
Data validation exercise to make sure your data from ERP supports the logics for the elimination you are trying to achieve
Clean up exercise in advance before the kick-off of Consolidation Project.
2. Availability of Group COA with necessary mappings from the subsidiaries COA.
If your group has subsidiaries with varied business interests in different verticals or domain or in different countries, the COA followed will vary between the subsidiaries. When you do excel based consolidation, you will collect the financial reports in summary accounts and group reporting team will have no idea in how they mapped to the group summary accounts.
We have seen two scenarios, one where the group COA are summary accounts where CFO or Financial controller cannot further drill down to get more info, or we have seen Group COA as a combination of all the subsidiaries GL which can run up to like 5000 GL accounts plus and not giving the information needed for decision.
Your Group COA must strike a balance which gives necessary details needed for your internal and external reporting.
What can you do?
Conduct a Group COA exercise with a team put together for this activity to analyse the GL nature, subsidiaries reporting, and the group reporting needs. Who better to run this exercise from your own team who knows the business? This might look a tedious exercise but take one step at a time.
3.Availability of key Stakeholders who are interested to drive the project
The success of the financial consolidation projects relies heavily on the key stakeholders from the subsidiaries and their availability. Even though the goal of the project is to give benefits for the group consolidation, its important the subsidiaries and division accounts team are onboarded.
What can you do?
 Communicate the benefits of doing this project and what is in it for them. Explain in detail how this project will help to reduce the current manual work that they are doing.
 Address the pain points of the subsidiaries and divisions subgroup and automate their management reporting.
The above 3 steps are critical, and it will help the customer to manage their consolidation project on time and within the budget.
We have worked with organizations to streamline and automate their consolidation using Oracle Hyperion/EPM Cloud.
Reach out to us if you would like to discuss more.
Let's talk about your next project. How can we help?